Image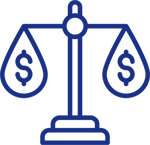 After years of large budget surpluses, the COVID-19 pandemic and subsequent recession caused a large deficit for California's 2020-21 budget that state leaders had to resolve in order to pass a balanced budget by the June 15, 2020 deadline. The state budget picture went from an estimated $5.6 billion surplus in January to a $54.3 billion deficit in June—a nearly $60 billion swing in a matter of a few months.
California created new reserve accounts and raised revenue after the Great Recession, which helped put the state in a stronger fiscal position than it was in 2008. However, tradeoffs still had to be weighed to close the 2020-21 budget gap—the Newsom administration and Legislature agreed on a mix of spending cuts, new revenues, borrowing from other special funds, tapping into reserves, federal funds, deferrals, and trigger cuts absent additional federal government funding in order to close the gap.
To help provide further context on these tradeoffs and the budget status this year, Next 10's new California Budget Basics series provides a comprehensive overview of the various components of the California state budget—from healthcare and education to revenue and reserves. This series includes information on the enacted 2020-21 budget, including proposals from both the Governor and Legislature, along with key background facts and context.