Image

The Budget program seeks to engage and educate citizens on the tradeoffs and impacts that must be considered in the budget development process. The cornerstone of Next 10's Budget Program is the interactive online tool, the California Budget Challenge. Started in 2005, the Challenge has been completed by over half of a million people and is updated annually to reflect the changing priorities and challenges in the development of California's state budget. In addition to the online tool, Next 10 also regularly hosts interactive events across the state for legislators, nonprofits, and school groups and provides resources to help individuals or organizations host their own interactive California Budget Challenge events. Cities, municipalities, nonprofit organizations and educational institutions have also worked with Next 10 to modify our Budget Challenge platform for local budget education and engagement via licensed use.
Latest Update
Image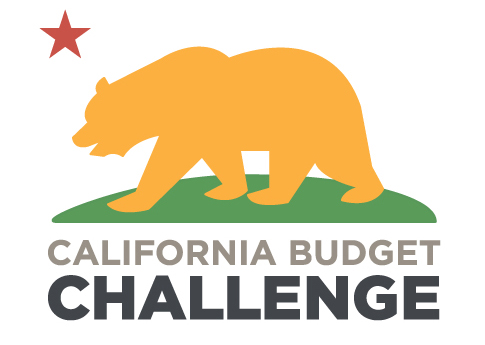 California Budget Challenge 2020
Governor Newsom released his proposed budget for fiscal year 2020-21 on January 10, 2020—several weeks in advance of the height of the COVID-19 pandemic and the statewide shelter-in-place order. Given the recent shift in priorities for the state, California can expect to see a much different budget scenario by the time the fiscal year starts on July 1, 2020. As of January, the state was estimated to have a surplus of $5.8 billion in 2020-21—reflecting strong corporate tax receipts, wages that were forecasted to be higher than expected, and a stronger stock market that led to higher-than-expected revenues. While the amount of expected revenue is likely to be billions of dollars lower than forecasted in January, the state is in a relatively strong fiscal position with significant reserves (approximately $17.5 billion total across all reserve accounts as of February 2020).
Presentations
Anyone can participate in the California Budget Challenge by trying out the online tool, but in addition to the web version, Next 10 travels throughout the state to conduct in-person, interactive budget workshops using the California Budget Challenge.
Participants at these events are able to discuss the same policy questions that are included in the online version of the Challenge and vote on each of the choices in real-time. To learn more about having Next 10 host a Budget Challenge event or to get resources on hosting your own, see our Presentations page.
Licenses
Next 10's Budget Challenge has proven to serve as a successful education and outreach tool throughout California, and we are happy to share our customizable software with others. Whether you are looking at the budget of a city, state, or school district, you can license the Budget Challenge and create your own version of this interactive tool.
The platform has been customized for dozens of cities, organizations, and educational groups throughout the U.S. and even abroad. The Concord Coalition used the software to create a Federal Budget Challenge, the link for which is below. To learn more about licensing and how our Budget Challenge partners are using this platform to engage their communities, see our Budget Challenge Licensing page.