Image

The Economy & Governance program focuses on issue areas affecting all Californians—from housing and land use, to transportation and voter resources. Some of the recent key projects from this program include an analysis of how well California jurisdictions are doing in meeting their housing goals, as well as a look at what type of housing we need to build and where in order to meet our housing needs without compromising our climate goals. While housing has become a pressing priority for the state and, likewise, for Next 10—we also continue to produce more broadly relevant economy and governance tools, including the California Choices website. This nonpartisan online platform provides in-depth election information and resources to help voters make informed decisions in the voting booth. Through civic engagement and in-depth analyses of some of the state's most pressing problems, we hope Californians will become empowered to affect change in their communities.
Featured Publication
Image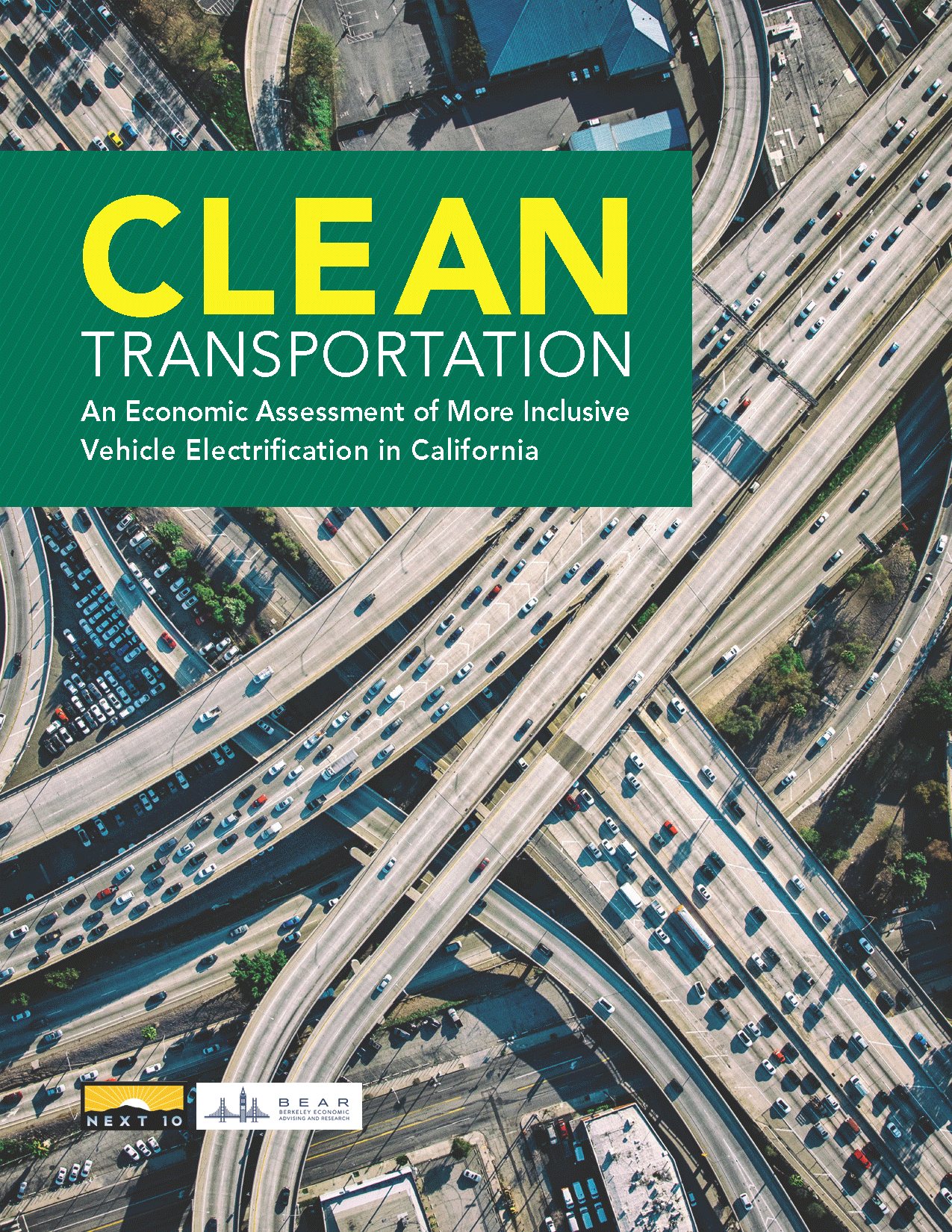 Clean Transportation: An Economic Assessment of More Inclusive Vehicle Electrification in California
California's transportation sector is the largest contributor of greenhouse gas emissions in the state, accounting for 41 percent of statewide emissions. Electrification of the light vehicle fleet is an essential component of the state's ambitious plans to reduce global warming pollution. While adoption of plug-in electric vehicles (PEVs) has been relatively gradual and unequally distributed across the population, overall adoption is likely to accelerate as prices continue to drop, technology continues to improve, and more mass market vehicles become competitive. To promote more inclusive access to these innovative vehicle technologies, the state is considering more targeted incentives.