Image

The Clean Energy program focuses on the link between California's environment and economy and aims to help identify challenges, opportunities, and trends as the state looks to grow its economy while achieving ambitious environmental goals. The flagship publication within this program area is the annual California Green Innovation Index, the latest of which is the 10th edition, published in 2018. It tracks a variety of environmental and economic indicators over time, comparing California's performance to states across the U.S. and to some of the world's largest economies. Other recent work in the Clean Energy program has focused on the future of California's grid, challenges to meeting our zero-emission vehicle (ZEV) goals, and environmental and economic impacts of some of the state's leading climate policies, such as cap and trade, in disadvantaged communities.
Featured Publication
Image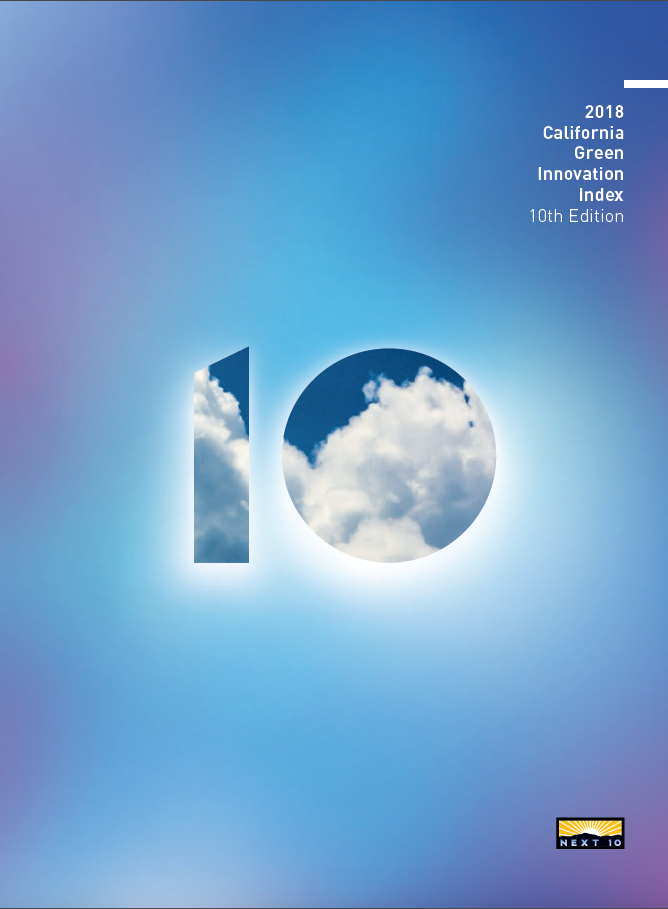 2018 California Green Innovation Index
Tenth annual California Green Innovation Index finds that policies driving record-setting investment and innovation, but transportation emissions keep rising.
This year's California Green Innovation Index, released ahead of the Global Climate Action Summit, continues to compare state and environmental indicators with the U.S. and the rest of the world. The report finds that in the ten years since California passed its first climate law (AB 32), emissions fell by 11 percent, even as its economy grew by almost 16 percent during one of the longest economic expansions in the state's history. In comparison, the U.S. economy grew by 11.6 percent while emissions decreased by 10.6 percent. The European Union (EU-28) was the only major economy to cut emissions more than California, but it's real economic output grew by only 8.8 percent.