Image

The Clean Energy program focuses on the link between California's environment and economy and aims to help identify challenges, opportunities, and trends as the state looks to grow its economy while achieving ambitious environmental goals. The flagship publication within this program area is the annual California Green Innovation Index, the latest of which is the 11th edition, published in 2019. It tracks a variety of environmental and economic indicators over time, comparing California's performance to states across the U.S. and to some of the world's largest economies. Other recent work in the Clean Energy program has focused on the future of California's grid, challenges to meeting our zero-emission vehicle (ZEV) goals, and environmental and economic impacts of some of the state's leading climate policies, such as cap and trade, in disadvantaged communities.
Featured Publication
Image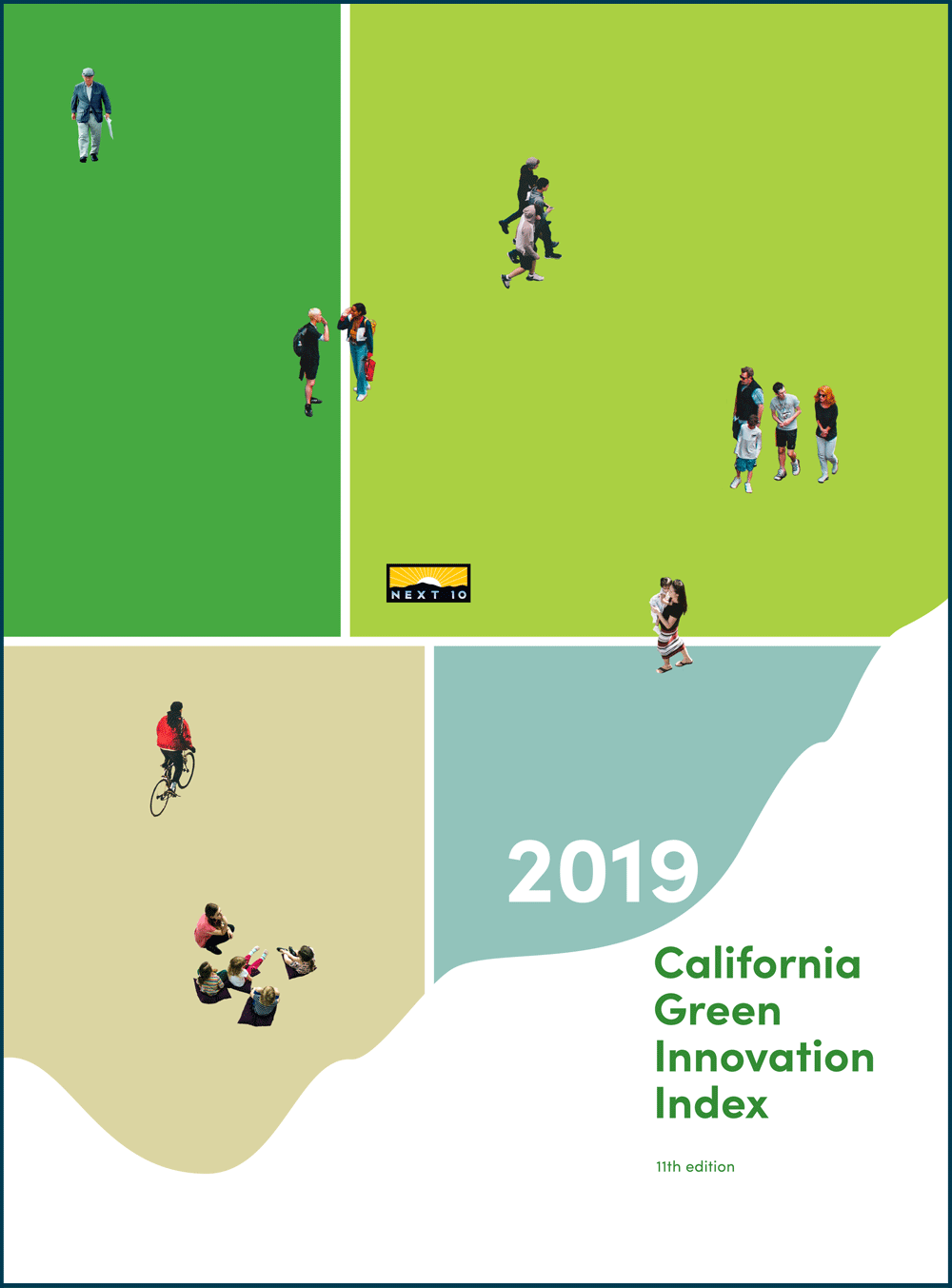 2019 California Green Innovation Index
The 11th annual California Green Innovation Index finds California will meet its 2030 climate targets more than three decades late—in 2061—and could be more than 100 years late in meeting its 2050 target if the average rate of emissions reductions from the past year holds steady. The report finds that the state needs to reduce emissions by an average of 4.51 percent annually—a three-hold increase over the 1.15 percent reduction seen from 2016 to 2017—to meet the requirements of SB 32, which raised the state's emissions reduction goal to 40 percent below 1990 levels by 2030.
The findings follow last year's announcement that California had hit its 2020 emissions reduction goal four years early. Yet since 2000, electricity generation has been the only economic sector that has seen continuous and significant improvements in reducing greenhouse gas (GHG) emissions. The industrial, residential, and transportation sectors have only seen small declines over the same time period, while California's commercial sector is moving in the opposite direction—with emissions increasing more than 64 percent.